New 3D measuring machine (CMM) for the dimensional inspection of our valves
To inspect the dimension of our valves, a new portable 3D measuring machine (CMM) is being used at InterApp Spain.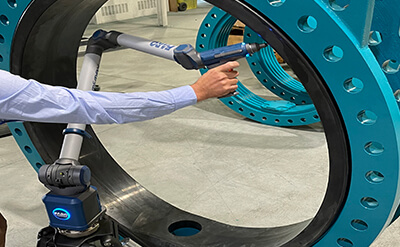 With an accuracy of 0.05 mm, it allows an easy capture of measurements and their use for the verification of the parts manufactured both in our factories and for the inspection of components delivered by our suppliers.

The new equipment is the most suitable tool to increase efficiency in quality processes, since it allows to identify deviations from nominal 3D CAD data during the inspection of the prototype.