New test bench for InerApp Desponia butterfly valves with dimensions up to DN 2200
To be able to optimally serve projects with larger valve dimensions, we have commissioned an additional test bench for nominal sizes up to DN 2200.

In addition to its capacity for larger valves, the advantages of the test bench include the creation of a descriptive quality test report, several test options and the possibility of carrying out remote tests. Thanks to the integrated video camera equipment, the first factory acceptance test for a project in Abu Dhabi with DN 1600 valves and 16 bar operating pressure could already be successfully accepted from the distance.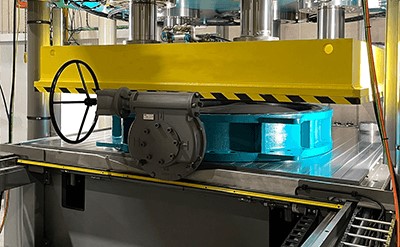 The new test bench is an important milestone for our competence centre of desalination, which offers customers around the world a comprehensive service - from project support to plant-specific valve configurations.