Kevin Steel Corporation (Taiwan)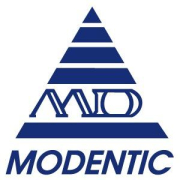 Kevin Steel Corp. ( TM Modentic) was founded in Taiwan in 1982. With decades of experience in the field, Modentic is definitely a professional manufacturer of high quality industrial and aseptic valves. The production lines locate in Taiwan, mainland China, and Vietnam, offering valves from bar, forging or casting material.
Modentic offer a wide range of valve materials, such as Austenitic Stainless Steel, Carbon steel, Nickel Based Alloy, Duplex Stainless Steel, Super Duplex and Titanium. We have certificates of ISO 9001, PED, GL, API 607 4th, 5th & 6th, ATEX, ISO 15848-1, TA-Luft, CRN, ABS, ...etc, and aim to apply new certificates every year to upgrade our product quality. Therefore, more approval could be expected from Modentic. Moreover, all products from Modentic are under PRODUCT LIABILITY INSURANCE. With this identification, we can ensure the product safety and confident to say that we are the reliable valve supplier to you.