R30X load cell, for the most demanding tank and silo weighing applications
Designed for the most demanding tank, vessel or silo weighing applications, the R30X offers an OIML certified C3 accuracy class for use in legal for trade weighing applications.
To develop the R30X load cell, SCAIME implemented the latest progress in strain gauge measurement technology. This highly accurate and corrosion-resistant load cell offers a long service life and ensures more reliable and secure processes in the food, chemical and pharmaceutical industries.
The R30X also stands out for its ability to operate in the harshest environments. It is hermetically sealed with an IP68 protection level and made of a new grade of stainless steel 1.4418 that is particularly resistant to corrosion. SCAIME has also thought of facilitating the maintenance of the load cells by offering the possibility to choose an output with cable or M12 connector. This option allows the load cells to be exchanged without removing the cables and also offers the possibility of using special cables, for example for optimum compatibility with specific chemical substances.
As a logical extension of the R10X load cell, the R30X offers weighing capacities from 1t to 12t, with improved accuracy, and in a similar compact format. The R30X is compatible with the SILOSAFE EVO mounting kit to provide a safe, accurate, small and easy to install static or dynamic weighing solution.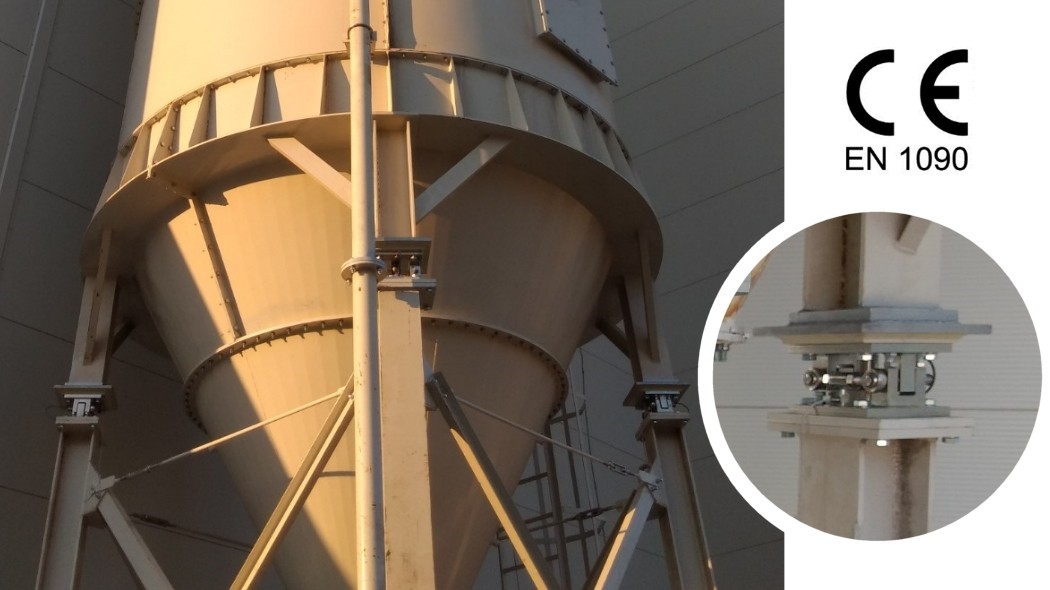 To ensure long life, high stability and the best weighing accuracy, the SILOSAFE-R mounting kit includes :
A double lateral stop and lift-off prevention device of very high capacity.
A pendular assembly allowing the expansion of the silo without affecting the weighing accuracy.
A holding device in top position allowing the very fast change of a load cell.
For dynamic applications involving high horizontal forces, each SILOSAFE EVO kit can be equipped with one or two ball joints to hold the structure.
EN 1090 certified and available in zinc-plated steel or stainless steel, the SILOSAFE EVO kit is the ideal complement to the R30X load cell. This combination will satisfy the most demanding users looking for a weighing system offering all the guarantees of safety and performance.