Harrer & Kassen GmbH (Germany)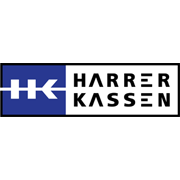 Harrer & Kassen GmbH (Germany) is expert in the field of process measurement techniques. Company provide the development and manufacturing of progressive, reliable and advanced instruments at a state of the art level. High performance, high accuracy, high manufacturing quality and easy availability of the measurement equipment have made Harrer & Kassen GmbH to a leader in the supply of process measurement technology.
Harrer & Kassen GmbH was established in 1996 and today it is one a leading manufacturer of measuring equipment. The company's headquarters located in the north of the Black Forest (g.Langenbrand, Germany). Sales offices and service centers located in the Czech Republic, France, Denmark, Italy, England, USA, Australia, Singapore, Indonesia, India, Thailand, China and Turkey. In June 2014 there was signed a distribution agreement between Harrer & Kassen GmbH and OOO "CSC-AUTOMATION", according to which our company has the right to to sell and service H & K units on the territory of Ukraine.