JUMO GmbH & Co. KG(Germany)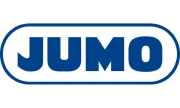 JUMO is a world leader in measurement and control equipment and automation equipment based in Fulda (central Germany), founded in 1947 by Moritz Kurt Juchheim. The Juchheim family has been producing temperature sensors since 1907. Until 1947, production was located in Thuringia.
JUMO has been successfully operating in the Ukrainian market since 1996. JUMO cooperates with enterprises in the oil and gas, chemical, pulp and paper, food and other industries. The main nomenclature of the offered equipment has all the necessary certificates.
Thanks to the extensive network of JUMO branches around the world, you can be sure of competent and timely technical support, wherever you are!
The philosophy of the JUMO company is the production of high-quality and high-precision tools, as well as the most convenient service for customers. JUMO (Germany) manufactures the following devices:
Instruments for measuring / regulating pH (also portable), redox capacity and conductivity (regulators)
Manometers - simple, diaphragm, contact, remote
Pressure sensors (pressure sensors) and differential pressure, differential pressure switch
Standard and special thermostats and thermostats, thermocouples
Automatic control systems for production processes, including distributed ones.
Controllers
Bimetallic and gas filled thermometers
Temperature sensors: resistance thermometers and thermocouples
Indicators
Converters of signals from temperature sensors to a standard signal
Paper and paperless recorders and process recorders